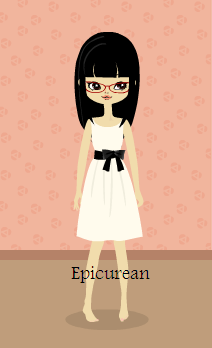 (not hotlinked & with permission from Epicurean)

I essentially want this dress. I like the shape, the length and the bow accent. And I was hoping to snag it for less than $100. But I would be willing to pay a bit more. I was wondering if anyone had suggestions for other brands I could look at that might carry something in this (or a similar) design? Any brand suggestions would be greatly appreciated!
EDIT: The following have been suggested and they have great selection in dresses, if anyone else is interested in checking out cute dresses!
PromGirl
|
E-Dress Me
|
Dillards
|
YesStyle
|
DEB Shops
I have an upcoming event to attend in a couple of months and have been hunting for the perfect dress ("classy", semi-formal and reasonably priced). I've searched through all the stores in my price range at malls and even online and I haven't been able to come up with anything. I've checked websites such as Forever 21, Express, Charlotte Russe, Guess, bebe, Banana Republic, White House Black Market, J. Crew and others. Perhaps my search is too specific, but this is what I'm looking for: