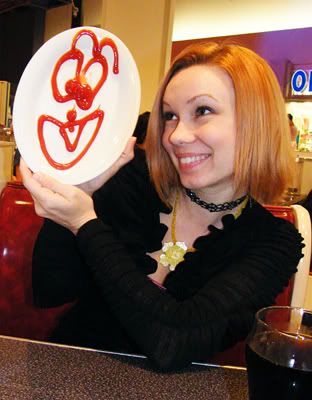 I'm Cherany, 25 years old, currently living on the Washington/Oregon border (USA), though I'm originally from Atlanta.



I live with my girlfriend, Amy. In many ways, she's my opposite, but we're a perfect match! ♥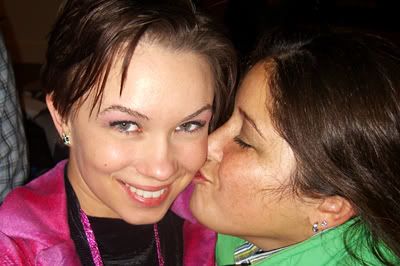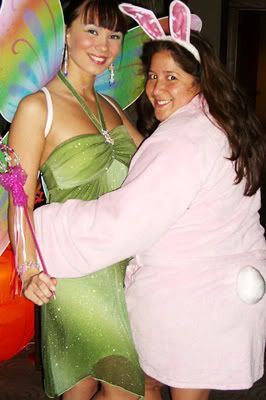 We have two kids, a boy & a girl:




Princeton (Chow-mix)




Sasha (Beagle-mix)

My style is colorful & fun. I go to monthly clothing swaps where I snag tons of free stuff, and I shop in places like Wet Seal, Papaya, and Body Shop (the clothing store). I rarely buy anything that's not on clearance or dirt cheap to start with, because when it comes to clothes, I value quantity over quality. Things don't need to be that well-made when you have 365 outfits to make it through the year!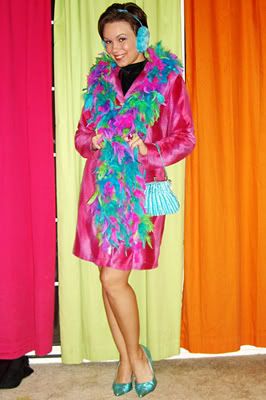 A few of my favorite things:




As you can see, I have trouble picking favorites. Case in point:




I change my hair a lot, because I can't choose a favorite look. I want them all! Thankfully, my hair grows at a decent pace.

Aside from shopping, photography is my top hobby. Though I've always enjoyed taking pictures, I'm just starting to learn the ropes of manual photography. I use a hybrid camera at the moment, because when I get an SLR, I'm going to want a kick ass lens, and that is way out of my price range right now. My camera has manual controls and a super zoom, but it's not as advanced as an SLR.

A few of my favorite shots from various events last summer:




I was fired from my crappy receptionist job back in September, and I haven't bothered to look for anything else yet. Being a housewife has its pros and cons: there's plenty of time to play Poupeé, but there's less reason to get dressed (for real) each day. The plan is to look for a part-time job in a photography studio, but so far, I've been too lazy to do it.

My high in the sky dream career would be as a singer.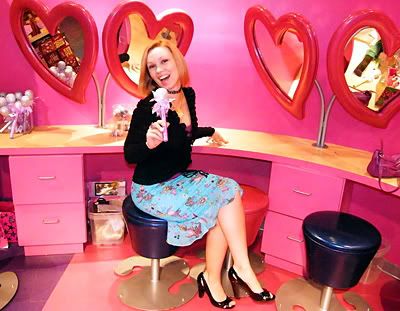 Unfortunately, I can't sing a note. But I know good music when I hear it! In the past few years, I've really fallen in love with classical crossover.






I made this video playlist at myflashfetish.com



My all-time favorite artist is Hayley Westenra, but as with everything else in life, I really have a million loves!




If you recognize these artists, you'll spot two that don't seem to fit. Darren Hayes and Amy Lee are two favorites of mine who don't perform classical music, though I find Amy's voice to be rather operatic and think she'd make a fantastic crossover singer.

I'll spare you my favorite foods (okay, I give in: pizza & alfredo pasta), and I think my favorite colors are covered pretty well throughout this post (Um, all of them! Actually, orange, yellow, and pink take the cake.). Anything else you want to know, just ask! (Well, within reason. If you're curious about my menstrual cycles or something, you might just want to keep that to yourself. :P)

Nice to meet you all! Here's my Poupeé if you want to add me.