Name
: Mitzi ♥ミツ♥ (Mitsu) on poupee
Age
: old
er
Sex
: Female
Single or
Taken:
Taken
Sexual Preference
: Bi
Pic of
signifigant other
(if applicable):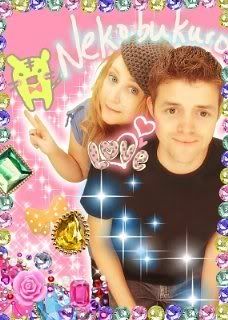 That's me and the man (Z) after going to Nekobukuro (a kitty petting zoo on the top of Tokyu Hands in Ikebukuro (Tokyo, Japan).
Can we call our pets sig others, too?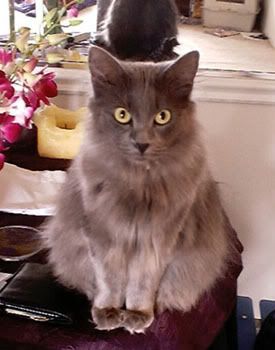 My sweet silky Luna, now available in triangle form!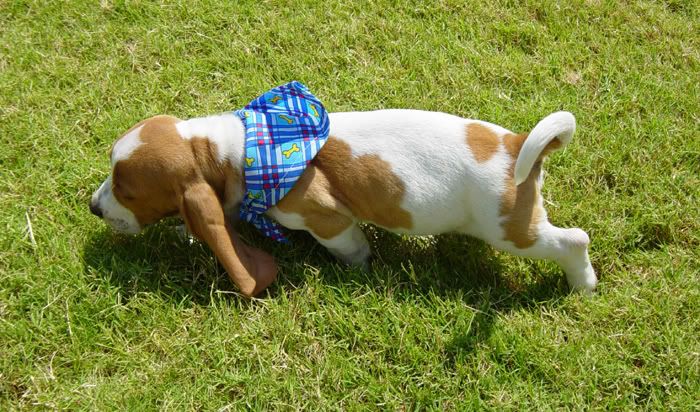 Franklin my beloved basset hound who is now 5.
Nationality
: American
How would you describe your
style
?: happy cute monotone gal
Favorites
5+ artists/bands/musicians you like
1. Moby
2. Kanye West
3. Amon Tobin
4. Infected Mushroom
5. The Killers
Favorite
food
(s)?: RAMEN! Coconut Merguine Pie, Brazilian Beef, Pizza
Favorite places to
shop
?: One*Spo, Gilfy, Gladd News, Urban Outfitters, Chanel
Post a pic of your favorite article of clothing or your favorite
accessories
: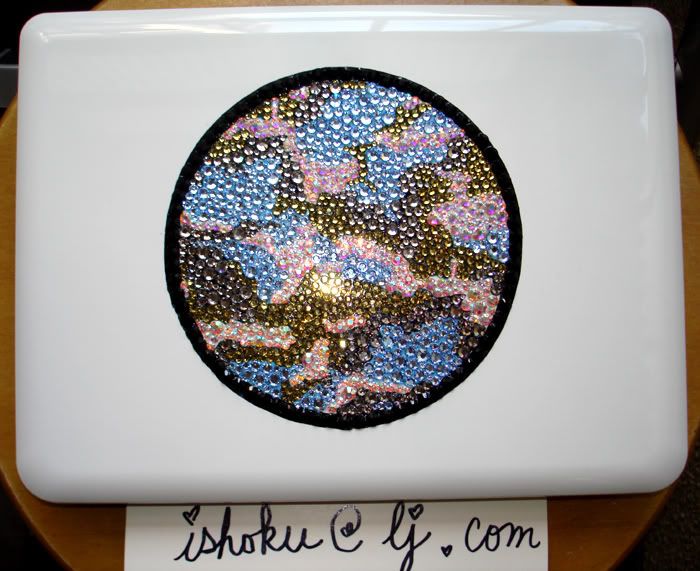 Since it's illegal on poupee I might as well post it here. It's my Dell mini laptop (supersmall!) done by Glam Baby deco shop in Swarovski crystals in an eco/camo pattern.
What do you do
In your
spare time
?: Uhhh poupee? Follow tennis, work out, ride my new pink bike
Do you work? Go to school? Strip? What?! We wanna know.: School in Tokyo, Japan
Do you
enjoy
it?: I like it and sometimes I don't ;)
What do you hope to
accomplish
?: I'd like to be a PoliSci professor, but studying the ex-Russian states region would be cool, too!
This space is yours to do what you will. Show us you have a brain, make us smile, laugh, cry, think...something. Lets us in on how you opperate. Tell us a stort, a poem, post whatever you want:
This is toe, this is a family of toes, to goes where I travel lately.
I love uglydolls. Especially Big Toe.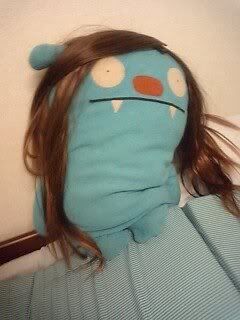 This is big toe (with my friends hair exte)
Big Toe travels with me everywhere. From Guam to there in Yokohama China town in Japan.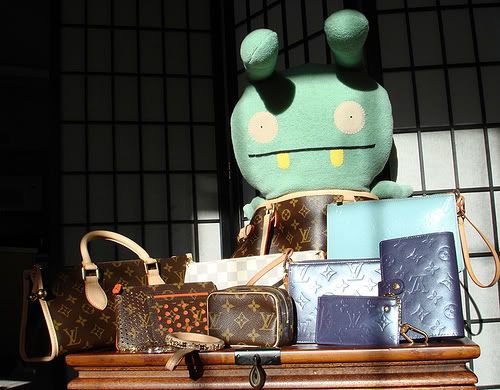 And this is Moxy. She hordes, shown with a bit of my LV collection (addiction, much?)
Tell us a few things that absolutely
bug you
: Fake high pitched voices, moving heights
What is your
worst fear
? Dark water and being trapped on something moving high up (random, y/y)
If you could
change one thing about yourself
, what would it be and why? I'd be more punctual and more of a perfectionist
What do you think about each of the
mods
?: I'd like to get to know you better~
Pictures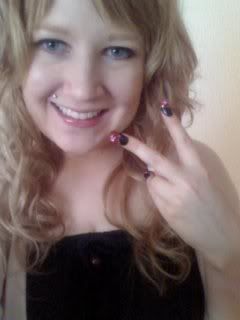 Happy me this summer. (I did the American nails for 4th of July while I was in Tokyo).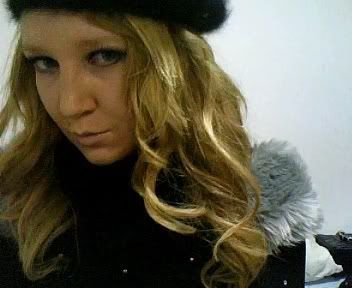 All dolled up in One*Spo.
Before going to a host club for school (long story).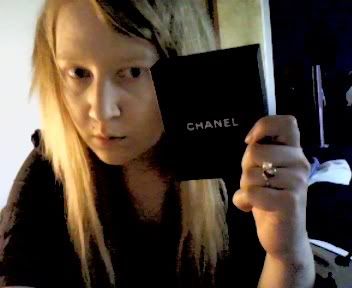 A tired but happy me yesterday after recieving an early v-day gift from Chanel. Boy knows right :D