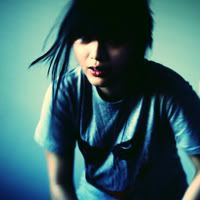 Age: 15
Sex: Female
Single or Taken: Single
Sexual Preference: Straight
Pic of significant other (if applicable): No bf :/
Nationality: Vietnamese, but I'm from Australia,, I'm asian but I keep getting told that I am one of the most UNASIAN people you will ever meet.
How would you describe your style?: Vintage-ish, I really love all eras of clothing especially the 20's and 50's for some reason and cheapo stuff (I'd rather buy more for less) , I am desperate for a leather jacket.
Favourites
5+ artists/bands/musicians you like
1. The Rolling Stones
2.The Kooks
3.MGMT
4.Kings of Leon
5.Led Zeppelin
6. Bob Dylan
Favourite food(s)? : Mmmm hard choice. I'd say chocolate cake every once and a while, Spaghetti, Fish and Chips,
Favourite places to shop?: Don't really have a specific store, I just go to whatever's there.
Post a pic of your favourite article of clothing or your favourite accessories:
What do you do
In your spare time?: In my spare time I draw and take pictures and photoshop them. The photos I post on poupee girl are a bit different to the ones I post on Flickr and Deviant art. I go on a lot of www.ffffound.com the art there is so good :D and www.weheartit.com I take inspiration off there.
Do you work? Go to school? Strip? What?! We want to know: I'm currently in year 10 at High school.
Do you enjoy it?: Nope, I have VCE next year :[ But so far this term has been alright, because most of my subjects are art subjects xD
What do you hope to accomplish?: I hope to be either in the field of graphic design or photography, or something to do with art. I still don't know what I want to be but I'm hoping I'll be able to figure that out soon.
This space is yours to do what you will. Show us you have a brain, make us smile, laugh, cry, think...something. Lets us in on how you operate. Tell us a short, a poem, post whatever you want:
Photobucket
Additional Information: I absolutely love sad movies not in a creepy way, but I like movies that are unique and moving. So far my favourite of all time is The Dark Knight. Call me a fan girl I don't care I still love it XD.
So far I seem to be the only teenage girl who doesn't like Twilight.
I'm quite loud when I'm around friends but quiet when I'm not around them and around people I don't know.
I like winter better than summer.
I'm absolutely obsessed with this video XD:
Fave movies: The Dark Knight, Stand by me, Forrest Gump, Almost Famous, Monsters Ball, An American Crime, and a lot of other movies but I seemed to have forgot them all. I really badly want to see Milk 0_o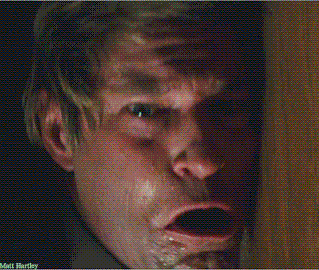 Tell us a few things that absolutely bug you: I hate writing essays, I always have trouble getting started. I always have to be inspired to be motivated to draw. I hate romantic comedy movies, in the end they're all the same.
I can't stand Lindsay Lohan & Jennifer Aniston, Brangelina ftw.
What is your worst fear? Being burned to death or being in a car crash, It doesn't exactly help right now that I live in a state that has the Victoria bushfires :S
If you could change one thing about yourself, what would it be and why?
I wish I was better at maths.
What do you think about each of the mods? : I don't know them but I'm sure they seem nice.
Links:
Poupee girl:
http://pupe.ameba.jp/profile/qxvb-UJosabm/
Flickr:
http://www.flickr.com/people/12008785@N06/
MySpace:
http://myspace.com/smileintheskywithdiamonds
Deviant art:
www.pixiedivision.deviantart.com
Twitter:
www.twitter.com/artpixie
This lj cut better work :(
Pictures
Post 3+ pics and a salute of your lovely face!